River of Gold – the AI-03-Au by River'sTone
River'sTone sets the new standard for luxury design and sound with the new hand-made, AI-03-Au premium speaker system.
Exquisitely designed and crafted to perfection, this lifestyle speaker system is the ultimate combination of luxury design and audio. Combining cutting edge craftsmanship with superb audio-heritage the AI-03-Au boasts a sonic performance to match its lavish profile. The acoustics are arranged by Mr Michio Sakamoto, a renowned former Sony recording engineer and systems designer.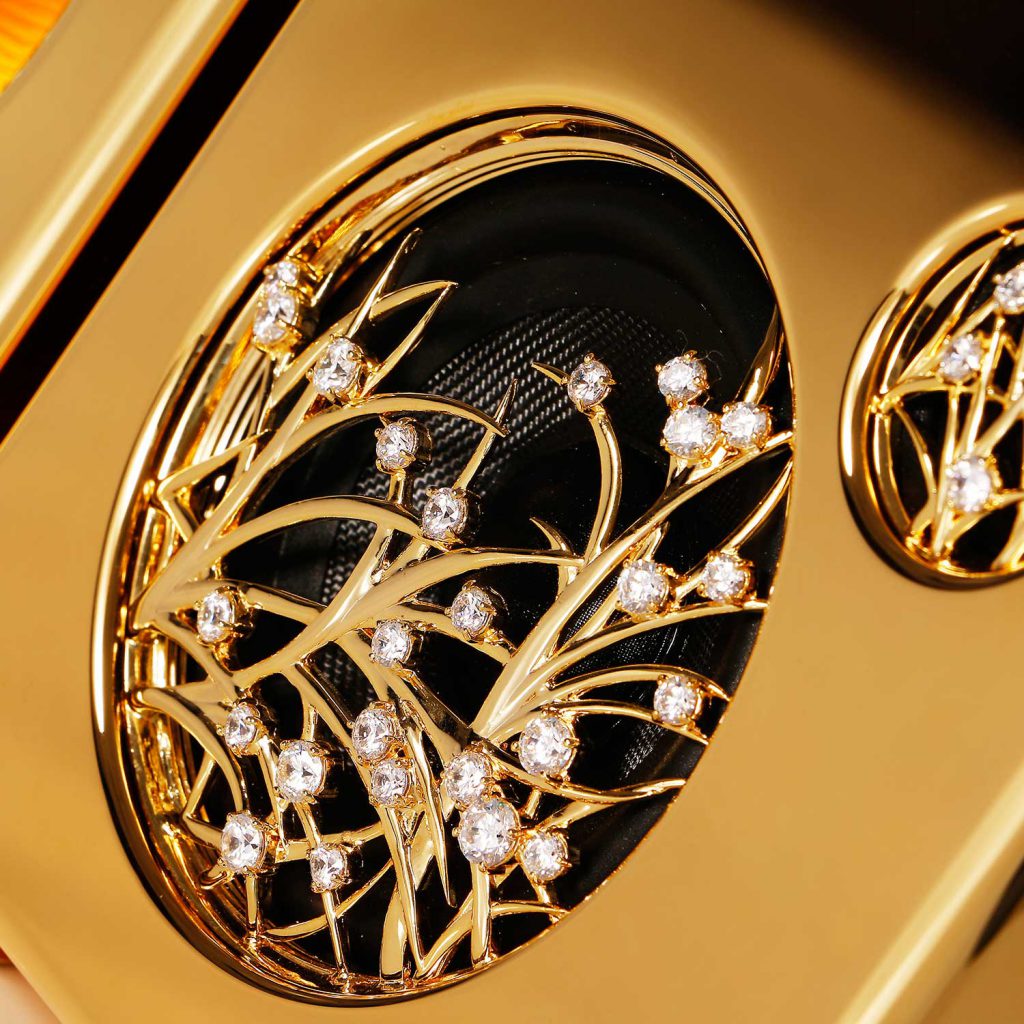 Hand-made in Japan, each enclosure is flawlessly finished. Typically of famous Japanese hand-crafts, it reveals no joints or screws. The speakers come with custom designed grilles elevating the bespoke value – no grille is the same with each one made to order.
The AI-03-Au is composed of a dedicated digital powered integrated stereo bi-amplifier and speakers. It compatible device for the wireless streaming of music, plus it includes RCA connections to connect a music source such as a CD player or turntable.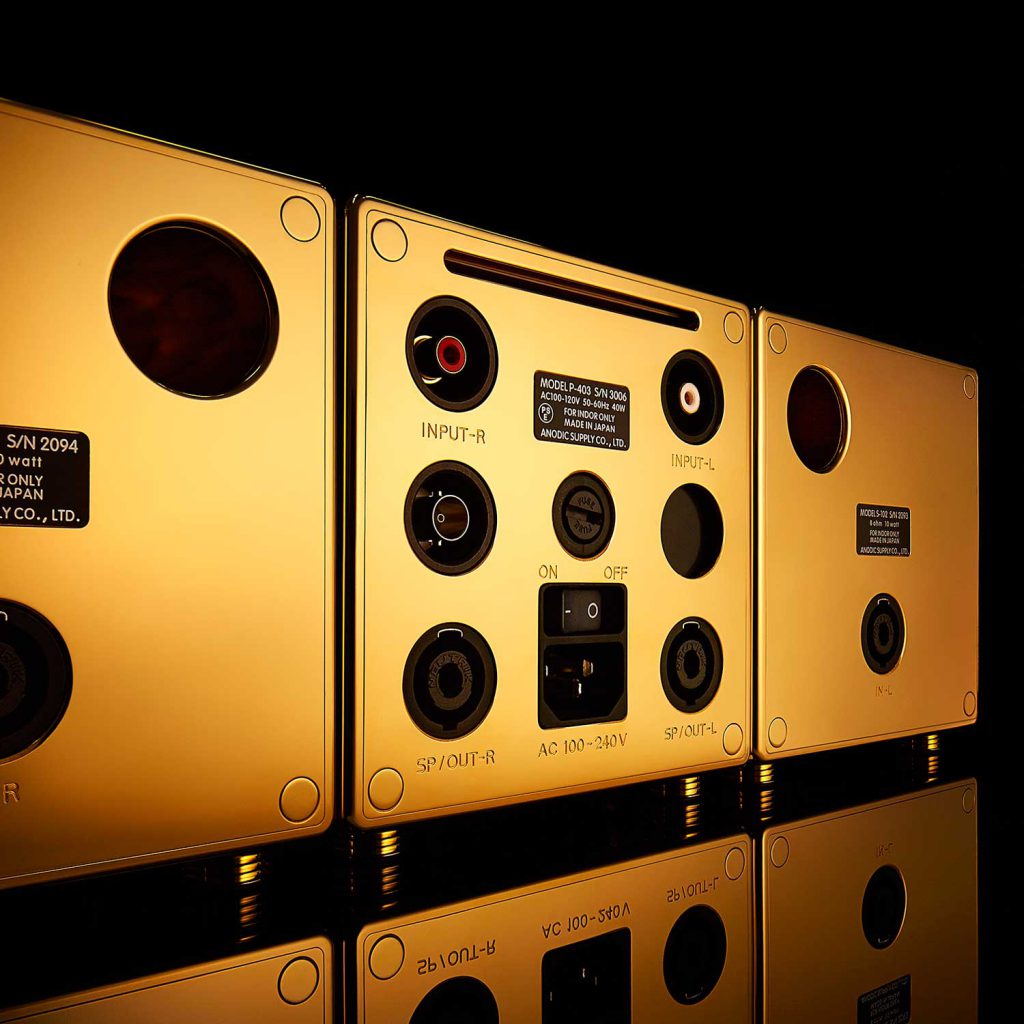 The centre piece of the amplifier is adorned with a striking volume control that is surrounded by illuminated LEDs that switch from white to blue when the wireless Bluetooth function is activated.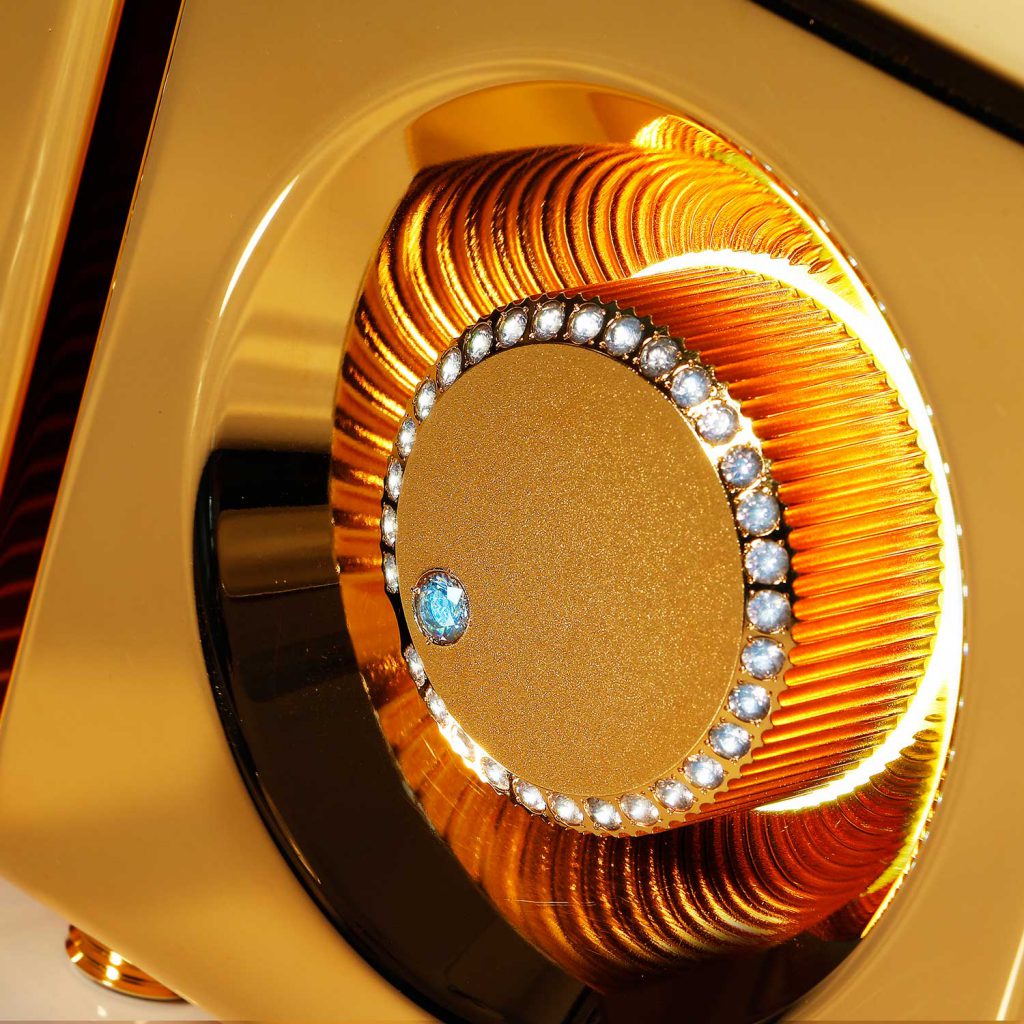 Each speaker packs a generous 80mm woven carbon-fibre mid/low driver and 20mm silk dome tweeter, each powered by its own amplifier. The result is a sound as luxurious and endulgent as its enclosure design, with powerful sonics that belie its elegant-size. Options include a connection for a subwoofer to enhance bass levels.
"Our aim was to design a speaker system that combined the ultimate in luxury design with best-in-class sound quality. We believe we have achieved this with the AI-03-Au. The finest materials were not only meticulously selected for their scientific properties to deliver the most transparent audio performance possible but also to make the system the centrepiece of any room.'"– said Michio Sakamoto, Audio Acoustic Designer at River'sTone.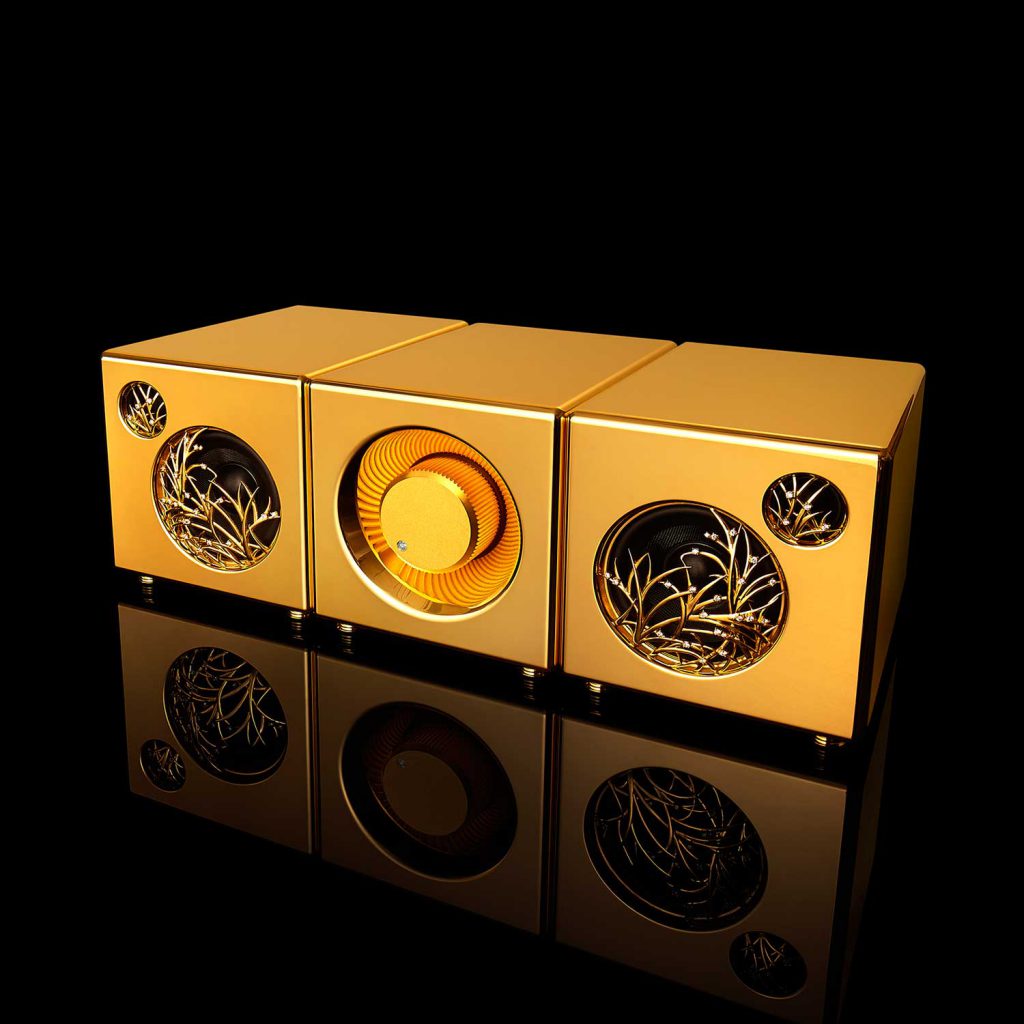 River'sTone premium speaker system is available in gold plated and solid gold models.
For technical specifications and further info visit: rivers-tone.com
or contact Nick Renshaw at starscreamcommunications.co.uk