Distilled for enjoyment – 808 Whisky
Whenever we hear of whisky, the narrative often bounces the yawn-inducing template themes of heritage, ageing, Scotland/Ireland/USofA, malt, purest water… striving to depict desolate locations and towns dusting off – getting ready for a communal celebration of some sort. Music producer Tommy D in collaboration with Jonathan Driver decided to apply a long needed makeover to this cliched concept.
The communal celebration is still on, locations still exquisite, but a great deal more accessible and, thankfully, not a single bagpipe, banjo, heather, waterfall or tartan-pattern in sight. Instead we have something that is brimming with the modern way of life, one that is pumping and thumping with new energy. A brave new concept for whisky – indeed.
Named after the iconic Roland TR-808. Yes, a whisky named after a 'rhythm composer', one of the first programmable drum machines introduced by the Roland Corporation. A bit of electronic gadgetry that has contributed toward changing the music scene.
Just as the original drum machine that produced a superior and distinctive sound that made it popular in electronic music and hip hop genres, the 808 Whiskey is here to make a mark in adding its distinctive flavour to drink mixes.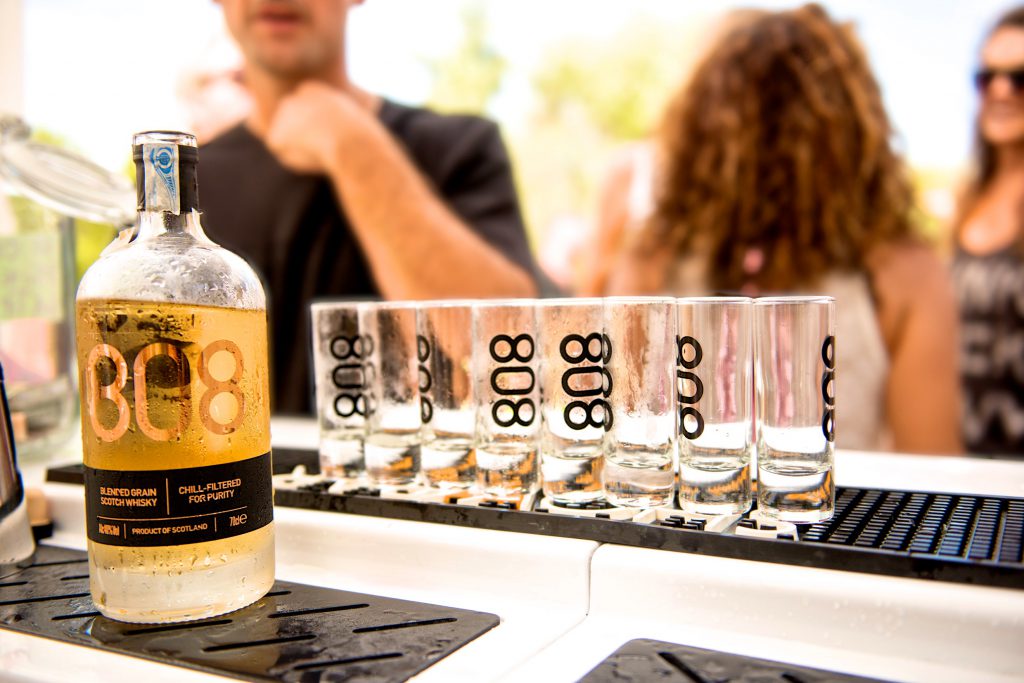 It is the brainchild of music producer, songwriter and DJ – Tommy Danvers (TommyD), created with the help of Jonathan Driver, a drink that can be equally enjoyed neat or as a perfect mixer. Singe malt it ain't, but it is not looking to replace the heavies. It's a grain whisky produced at the North British Distillery.
In their own words, NBD is one of the oldest and most respected Grain distilleries in the world. Founded as a co-operative in 1882 by Andrew Usher, William Sanderson and John M. Crabbie. NBD specialises in producing only the grain whisky that is then traditionally blended with malt whisky. "With 808 we wanted to create the smoothest whisky on the planet. We blend only aged grain whisky. leaving out the heavier malts. which gives us our distinctive taste. aroma and golden colour."
Music to the tastebuds
Unlike the traditional barley-based Whiskies, 8O8 is light, subtle, smooth, and fresh – a delightful change from the taste a lot of young people attribute to Whisky.
The mixer suggestions even include Red Bull or coconut water. Its subtle flavours and lighter feel lend themselves perfectly to the party scene, where it's quickly becoming a firm favourite.
In Tommy's words: "Whisky brings people together. It's a sociable drink. It loosens the tongue, inspires conversation. Like the best music it has warmth, bottom end, and a definite kick. It cuts through the melée, and lets itself be known. You know where you are with a Whisky, there's a statement going on."
That's its purpose – It's about a shared experience. Bringing together sound and flavour. It's about celebrating all the things we have in common, and at the same time treasuring what makes us individuals.
808 Whiskey is the prefect compliment to whatever the soundtrack might be.
How to enjoy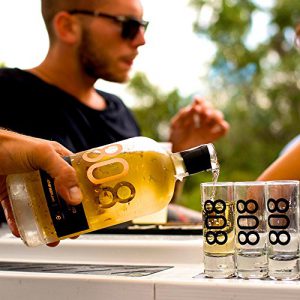 Straight8 – The soulful world of 8O8. As devised by TommyD
Equipment:
– 50ml 8O8 Whisky
– Your favourite people
– Your favourite music
How to mix:
– Open the bottle
– Pour it in a glass (pref an 8O8 shot glass)
– Keep pouring until you find it empty
---
Luxfanzine favourites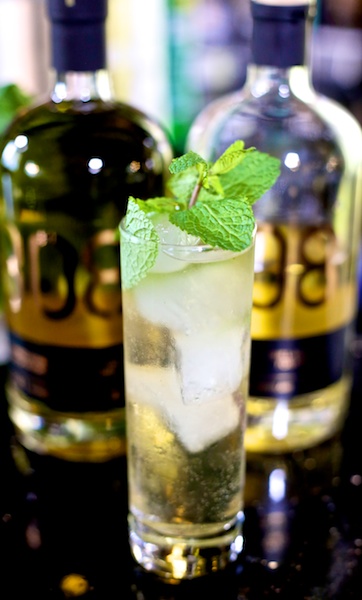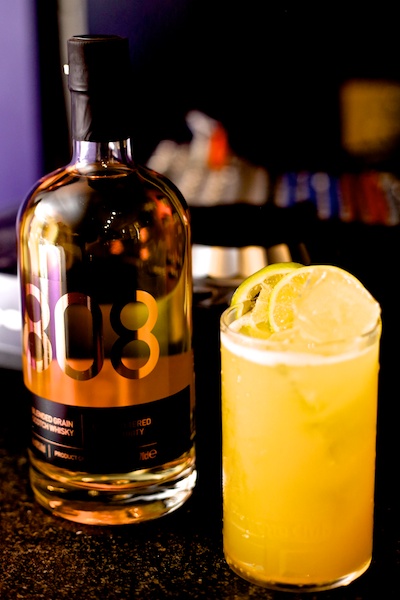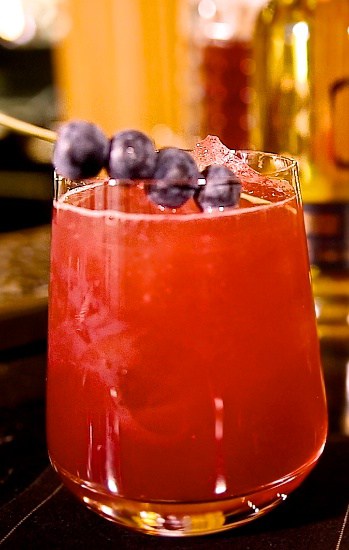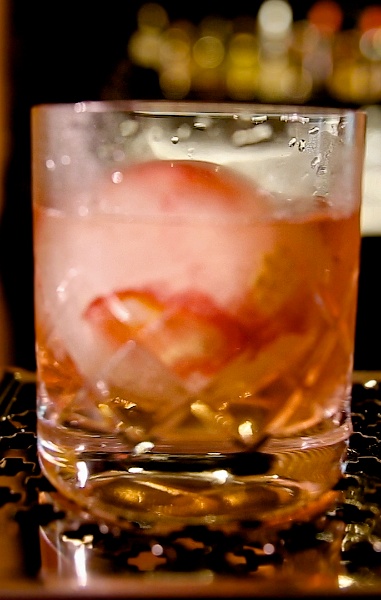 More mixer ideas on: http://808drinks.com/
All materials reproduced in good faith – © of their respective owners