Ferdinand Berthoud claims the "Golden Pointer"
We had the hands-on pleasure of BF 1 Chronometer earlier this month at SalonQP in London – the love toward this precious piece was instant.
Our admiration was further fuelled by the passion and enthusiasm of the staff on stand. Revealing a layer upon layer of insight into the brand, details of its current range and fascinating nuggets of information relating to the past, present and a peek into the future.
The competition in the category was very strong, however it came as no great surprise to hear that the Ferdinand Berthoud FB 1 Chronometer was awarded the prestigious "Aiguille d'Or" Grand Prix at the 16th Grand Prix d'Horlogerie de Genève which took place a couple of weeks ago. This was an incredible token of recognition for a youthful brand with time-honoured historical roots.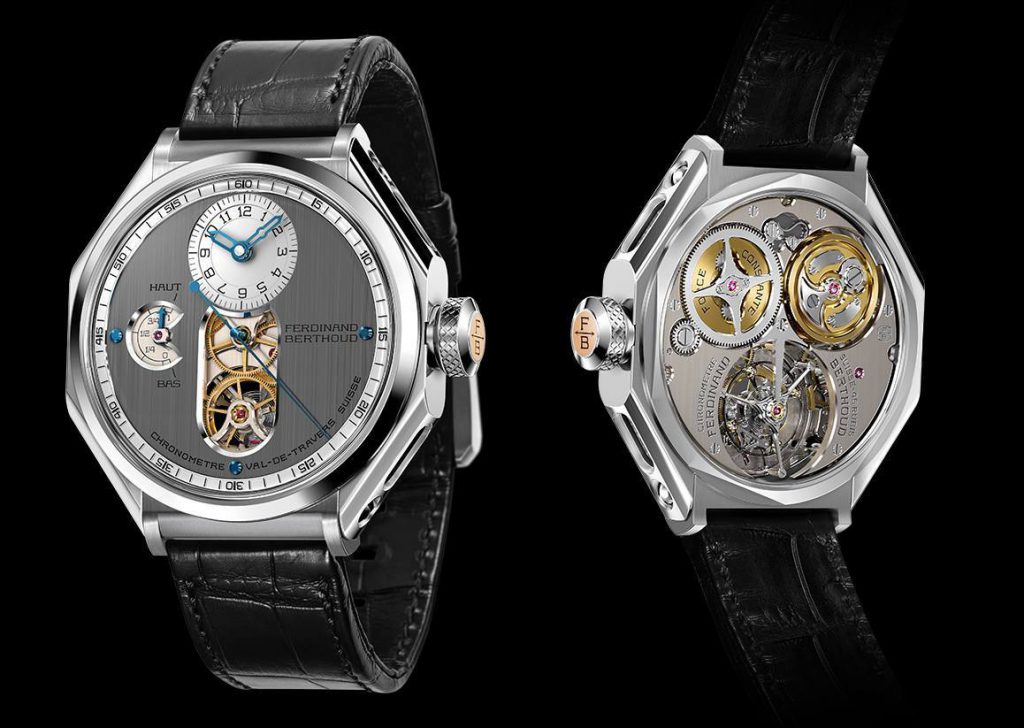 The FERDINAND BERTHOUD FB 1 Chronometer, was first presented in Paris in September at the Yacht Club de France, where Karl-Friedrich Scheufele spoke of his desire to orchestrate the renewal of Ferdiand Berthoud who served as Watchmaker-Mechanic to the King and Navy during the reigns of Louis XV and Louis XVI as well as under the Napoleonic Empire.
Connoisseurs enjoyed a chance to closely admire the timepiece with its tourbillon and suspended fusée-chain device during the Dubai Watch Week.
His passion for fine watchmaking – and in particular for the work of Ferdinand Berthoud, one of the most illustrious 18th century master-horologists was rewarded by the jury members who share the same enthusiasm for Haute Horlogerie. "The accolade means a great deal to someone who had set himself the goal of paying tribute to Ferdinand Berthoud" – he added.
Further information: www.ferdinandberthoud.ch