A New Mechanical Marvel by DeWitt
The Academia Endless Drive unveils an original design, consistent with the unmistakable spirit of DeWitt creations, with an endless screw as the dial's distinguishing feature and no dials to show the time.
The most striking feature is the innovative inclusion of the new rotating endless screw into theAcademia Endless Drive's dial – a nod to automotive mechanics – the arena of inspiration frequently explored by the brand's founder, Count Jérôme de Witt.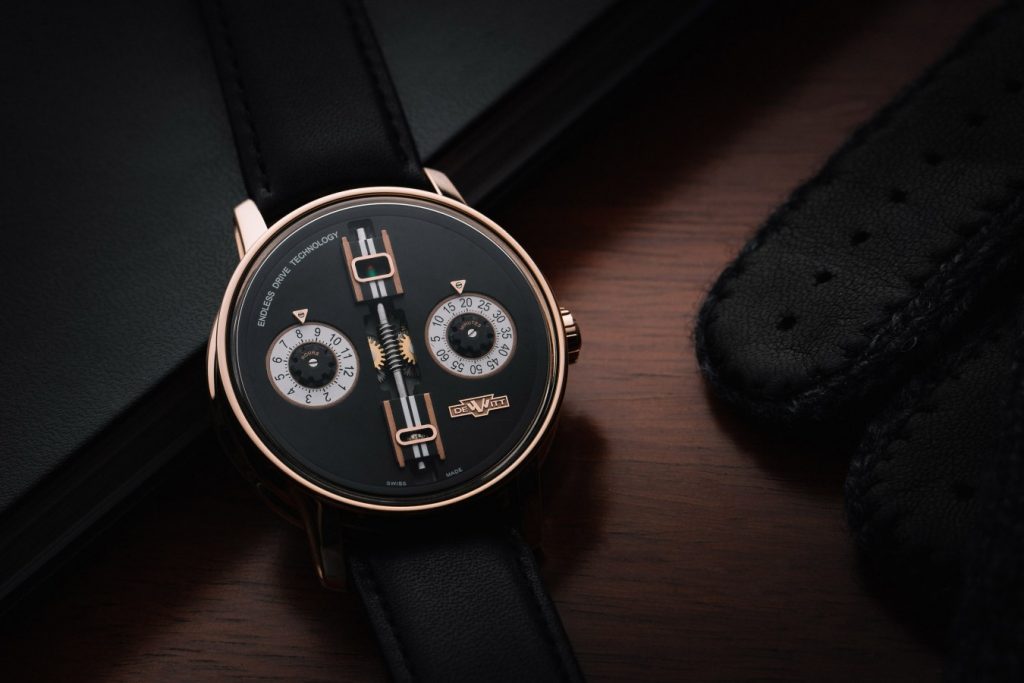 The DeWitt team of engineers and master watchmakers customised the standard DeWitt 5050 automatic movement, that is otherwise entirely developed, produced and assembled by hand – in order to give life to a model with unexpected fascination.
The timepiece's prowess lies in the design idea's materialisation, which honours endless screw mechanism, animated in a decidedly unique way.
The watch is characterised by the contrast of tones, an unexpected blend of materials as well as strong geometric shapes. The hand-crafted dial is typical of the high standard and exquisite finishes representative of the Manufacture.
The time display is no exception to the brand's drive to distinguish itself through exceptional timepieces. The hours and minutes are indicated with two rotating discs located at either side of the central axis at 9 and 3 o'clock.
The DeWitt Manufacture has an uncanny way of reminding us of their watchmaking expertise and quirky creativity. The Endless Drive is certainly placing a marker as an attention-demanding piece in any collection.
For further information – visit: http://www.dewitt.ch/
All materials reproduced in good faith – copyright of their respective owners