Curley's Chocolaty Celebrations
The shops are filled to bursting with everything pink, red and gold. Hearts, flowers, fluffy things and shiny boxes fill the isles and there is no escaping this online either. Pretty much everything on offer is designed to remind us about a loved (or fancied) one.
For a very elegant and tasty way to celebrate, William Curley Patissier et Chocolatier extraordinaire presents their couture heart boxes – now available via their online boutique.
As William Curley would say: "Perfect for making your Valentine feel extra special… Or even some chocolate indulgence to treat yourself!"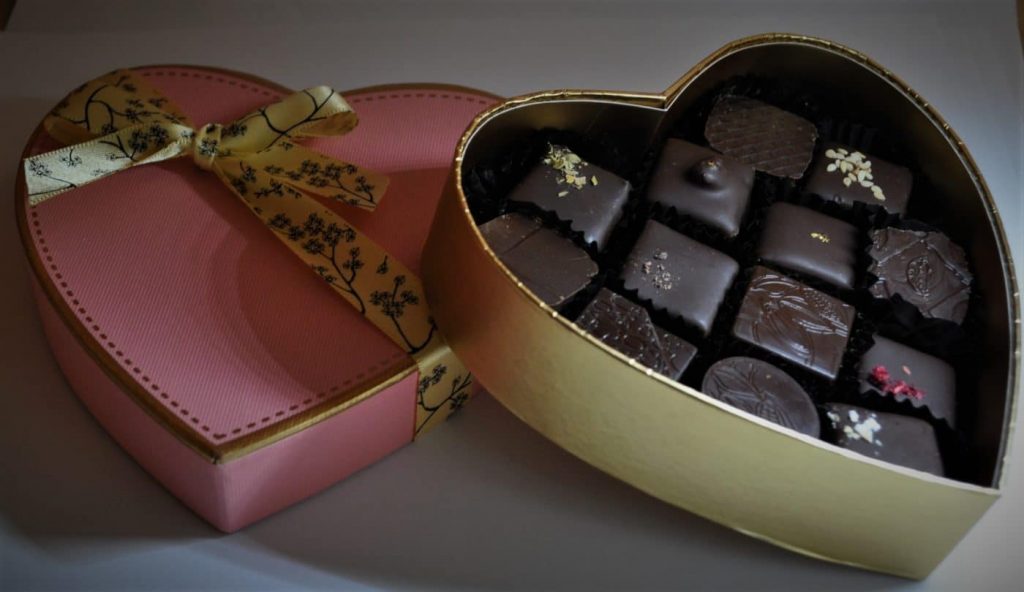 If celebrating St Valentine is not your thing, but are still looking for a reason for some themed indulgence, maybe a belated commemoration of the Chinese New Year might be in order. For this William Curley have partnered with the exclusive Chinese liquor brand, Fen Chiew, to create a range of chocolates. The fermentation in solid earthenware cylinders buried underground, followed by double distillation produces a premium white spirit from organic sorghum, barley, and pisum.

In the box:
Fen Chiew Classic – A dark chocolate ganache with Fen Chiew, flavours are rich cacao with hints of apricot, blossom and fragrant spices.
Thyme & Honey – A smooth ganache infused with intense fresh thyme and finished with honey.
Chocolate Caramel – A soft, slightly chewy caramel. Rich caramel, with butter, vanilla and a hint of sea salt.
No additives, preservatives or artificial flavours are used in any William Curley products.
For further information, visit: www.williamcurley.co.uk
All materials reproduced in good faith – copyright of their respective owners