Cotswolds raise a glass to Shakespeare with their 1616 Barrel-Aged Gin
"Gin is the spirit of adventure distilled into a bottle." – Unknown
Cotswolds Distillery is a name that needs no introduction in the world of gin. Known for their signature 1616 Barrel-Aged Gin, this gin has become a staple in the world of mixology, making its way into the hearts of gin enthusiasts and cocktail connoisseurs alike.
This gin is crafted using the finest locally-sourced ingredients and is distilled in small batches, making each bottle unique. One of the key elements of this malt-based, triple distilled 1616 Barrel-Aged Gin is the use of the finest quality juniper, angelica root, coriander, lemon peel, orris root and a few other secret botanicals. The botanicals are carefully selected and distilled using a unique blend of traditional and modern techniques to create a gin that's truly unique. The gin is aged in oak barrels for a minimum of 12 months, which gives it a smooth and rich flavour profile, making this a standout drink that should be on every gin lover's list of must-try's.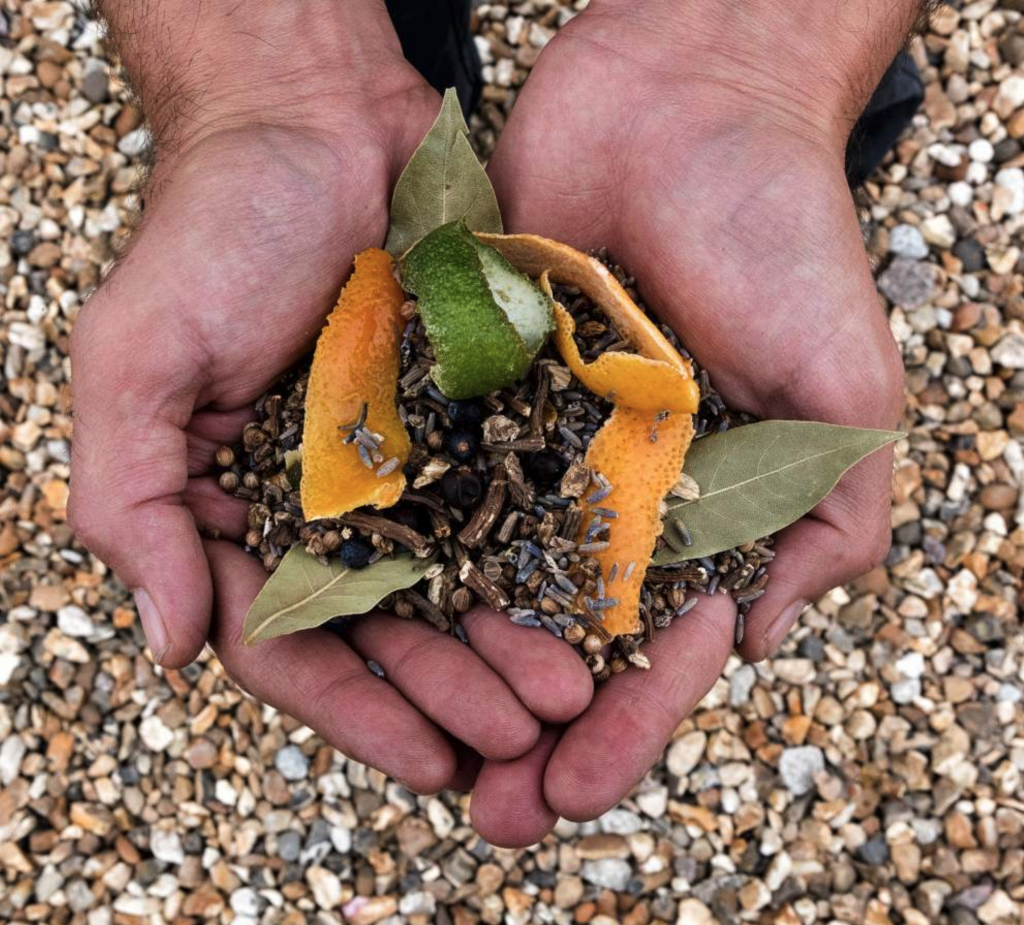 The 1616 Barrel-Aged Gin is a versatile spirit that can be enjoyed in a variety of ways. It's perfect for sipping on its own, either neat or on the rocks, or as the main ingredient in a classic cocktail like a martini or gin and tonic. The rich, smooth flavour of the gin pairs perfectly with a range of mixers, including tonic water, soda water, or even fresh fruit juices.
Tasting Notes:
On the nose, it has a delightful aroma of juniper, hint of coriander, and citrus peel.
The first sip reveals a warm and comforting taste of vanilla and caramel, with a hint of oak and spice.
The gin has a smooth, medium-bodied mouthfeel that is rounded off by a subtle sweetness.
The finish is long and warming, with a balanced mix of juniper, oak, and spices.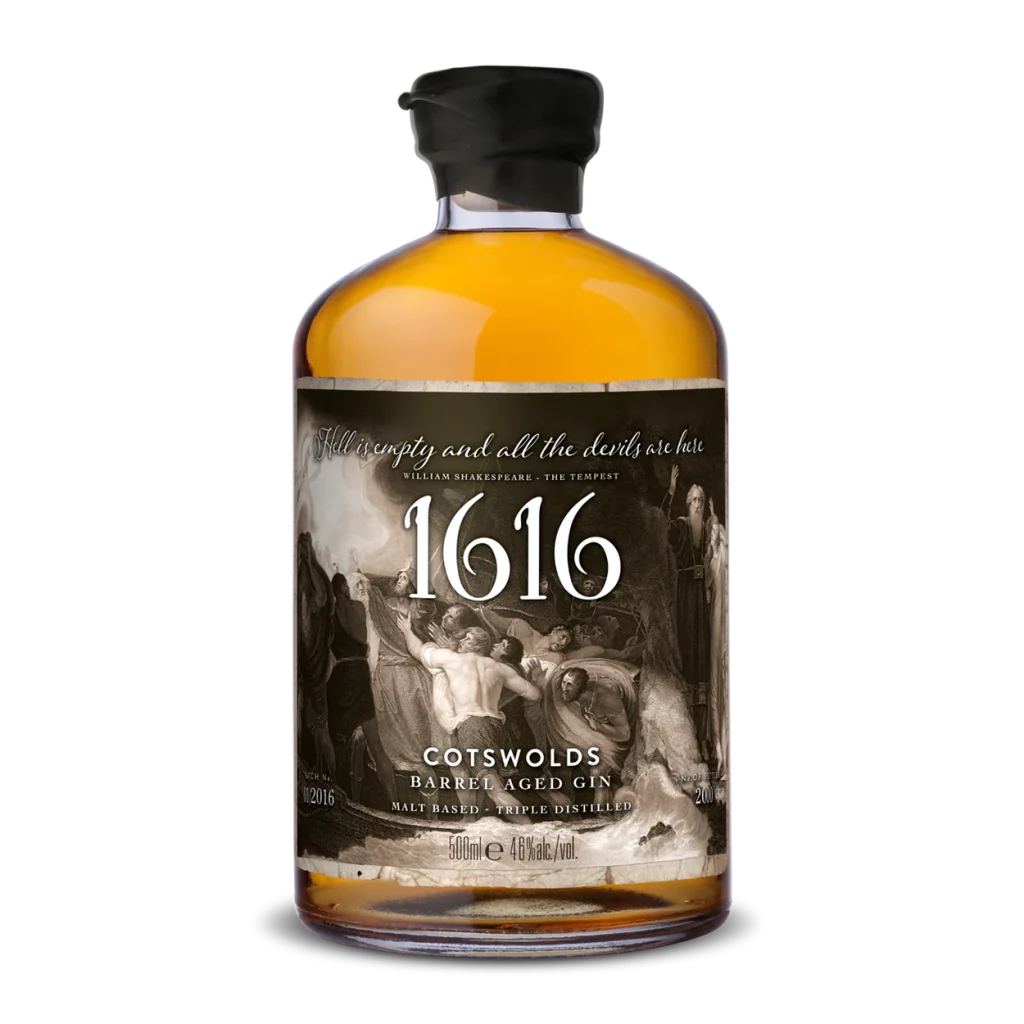 The packaging is just as noteworthy as the contents of the bottle. Designed to be both elegant and eye-catching, with a classic shape and a bold, modern label featuring an image depicting the fist scene of The Tempest by William Shakespeare.
If you're a fan of gin and looking for a truly flavourful spirit, 1616 Barrel-Aged Gin is a must-try. It offers a unique and memorable taste experience. Whether you're a gin connoisseur or just looking to try something new, this gin is sure to impress. So, the next time you're in the mood for a classic cocktail or a spirit-forward sipper, reach for a bottle and let the adventure begin.
Cocktail ideas: https://www.cotswoldsdistillery.com/blogs/our-cocktails
Further info: https://www.cotswoldsdistillery.com/products/cotswolds-1616-barrel-aged-gin
All materials reproduced in good faith – copyright of their respective owners