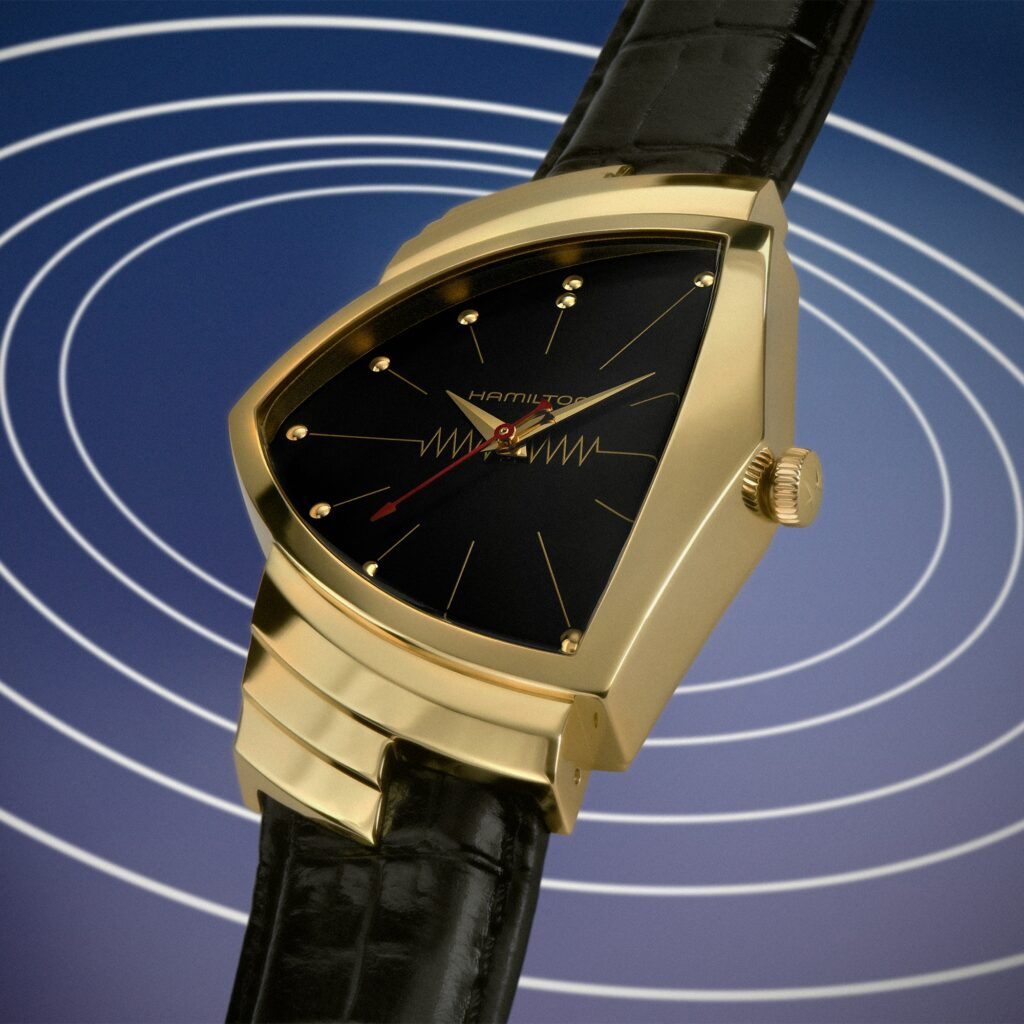 Fans of the iconic Hamilton Ventura were delighted recently with the announcement of the release of 130 pieces in honour of 130 years of timekeeping.
Recognising its significance as the world's first electric watch, the striking Ventura stands out with its bold, geometric lines that still challenged the norm in terms of watch design. Breaking conventional standards with its art-deco inspired triangular case and electric movement, it was propelled further into popularity after Elvis wore one.
As a new addition to the Ventura family, Hamilton introduced a sleek, limited edition version of 130 pieces in solid, 14k gold. Based on the original, the new model is a true collectable. A reminder of t he avant-garde status of Hamilton watches, both in features and designs.
The latest addition combines a shimmering black dial with striking yellow gold-colored hour minute hands and indices. A very wearable case size of 33mm by 9.5mm, featuring anti-reflective sapphire crystal and 50m of water resistance. The classic black leather strap is embellished with an elegantly yellow PVD butterfly clasp, and the case back features a special engraving of the Hamilton's crest. This model will be hard to resist for any Hamilton enthusiast.
All materials reproduced in good faith – copyright of their respective owners