Precision & Power – a Hublot Ferrari partnership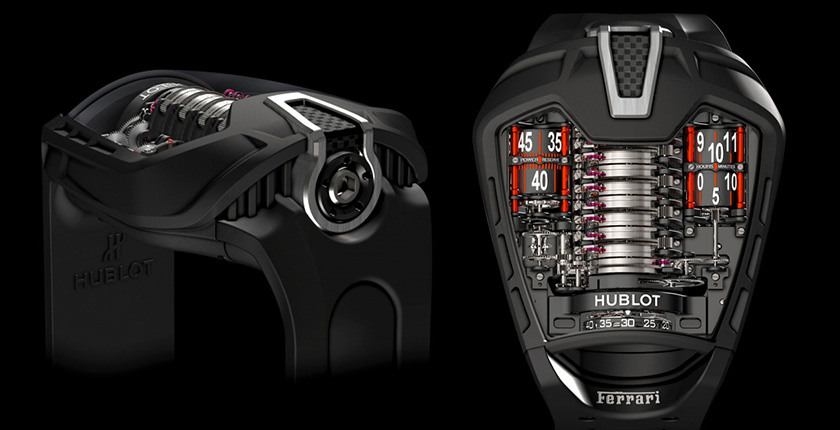 The desire of prestige manufacturers to build something in #partnership with matching brands stronger than ever. The outcome of those 'marriages' is proving to be an enduring symbol of their commitment to excellence. Such partnerships involve a similar level of commitment from all parties and the results are simply magnificent.
A Successful Partnership
It has been a tear of mixed fortunes for the F1 team, but otherwise a successful year across the board for Ferrari, and a very successful start for the Ferrari-Hublot partnership in terms of both sales and publicity. Over 100 joint events took place since the inception of the partnership, with Ferrari hosting Hublot and with Hublot hosting Ferrari.
News sales territories opened up and with that new synergies created. Both Hublor and Ferrari were already very familiar in the newly targeted markets as well as their established territories, but with the collaboration has been highly lucrative venture for both brands.
"This collaboration, rich in a host of synergies, gives Hublot a massive boost along the road." said Jean-Claude Biver CHAIRMAN OF THE BOARD
Inspired genius

Inspired by the car, Hublot were immersed in the world of the exceptional. The MP-05 "#LaFerrari" represents a unique series. Designed and developed entirely by the Hublot #design workshop engineers and watchmakers as a tribute to "LaFerrari".
In a demonstration and testimony to ground-breaking design and #engineering, it has achieved a historic record with its 50-day #power reserve. It is also the watch with the most watchmaking components created to date by Hublot (637 pieces).
The finely sculptured case, featuring a complex sapphire crystal clearly reminiscent of the car's outline. It has as an open case-back, and is made from black PVD titanium. The titanium and carbon centre insert reveals the winding crown. The time-setting crown is positioned under the case. Both are completely integrated into the design, and therefore practically invisible.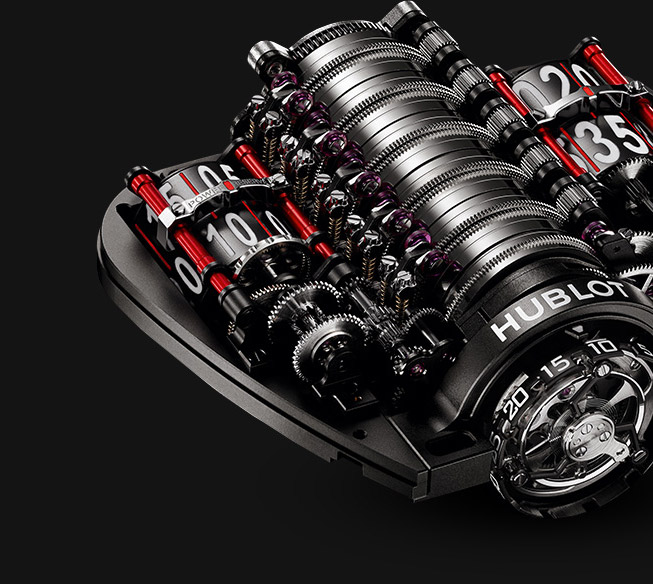 POWER RESERVE
The unique power reserve lasts an incredible 50 days – a new world record in horology.
COMPONENTS
It is also the watch with the most watchmaking components created to date by Hublot. A grand total of 637 individual parts.
THE MOVEMENT
The hour and minute are displayed to the right of the barrels, also indicated on an anodised black aluminium cylinder each. To the left, we have a cylinder showing the power reserve. Red anodised aluminium reinforcing bars either side resemble Ferrari's red signature.