Wonderfully Automatic – Seiko Astron GPS Solar
The launch of the latest Astron GPS Solar is marked in a limited edition is defined by its dark mother-of-pearl dial variant. The design was inspired by the idea of the earth at night, as it might be seen from a GPS satellite with quite a mysterious effect.
The use of a coloured mother-of-pearl is to be interpreted as a silent tribute to the power of the technology contained within. The GPS Solar module requires such tiny amount of power that it is capable of harnessing all the energy it needs from light absorbed through the dial made of this natural material.
Design
The case and bracelet are made of titanium with a new super-hard black coating that is scratch resistant and which will preserve the sleek beauty of the watch for as long as it is worn.
Each individual piece bears its own serial number on the case back. The timepieces come in a special presentation box with two bracelets, one in highly-polished titanium with black ceramic inserts and the other in leather.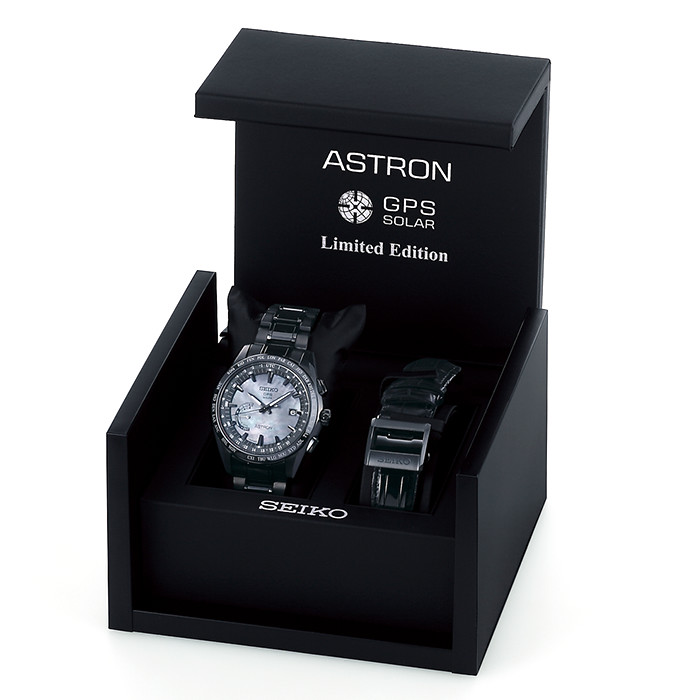 GPS solar watch – The world's first
By connecting to the GPS network, the new Astron adjusts at the touch of a button to your time zone. As it takes all the energy it needs from light alone, it needs no battery change – ever.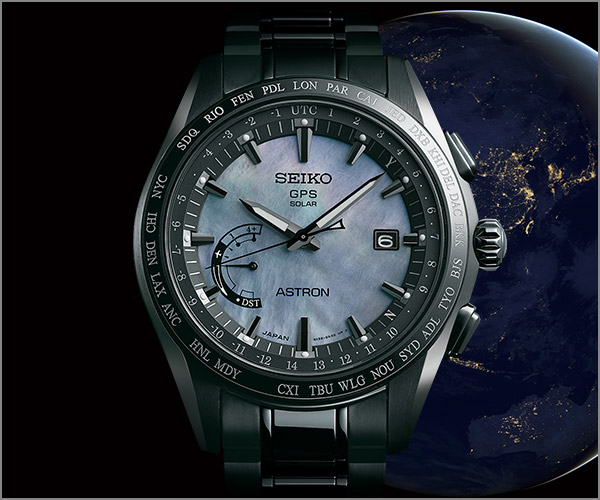 Wonderfully Automatic
Whenever the dial is exposed to bright light, the watch receives a GPS signals and makes any necessary self adjustments. When the watch is concealed, the watch stores the time of the previous successful time adjustment or time zone adjustment.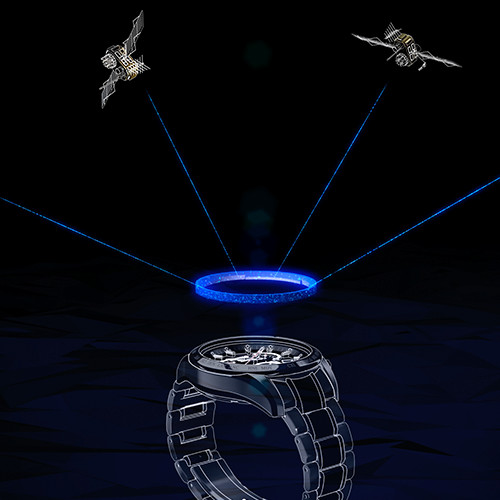 Exclusive Seiko ring antenna
An exclusive Seiko ring antenna placed under the dial ring automatically receives signals regardless of posture. In order to avoid any interference with the operation of electronic devices, an in-flight mode is available.
Limited edition of 3,500 pcs
© 2016 Seiko Watch Corporation