The Purist's Player – AK70 by Astell&Kern
Hi-res audio has been around for a few years, however to some degree it has gone by the wayside due to the performance offered by some of the high-end smartphones offering a passable alternative. Some brands however, are fighting back.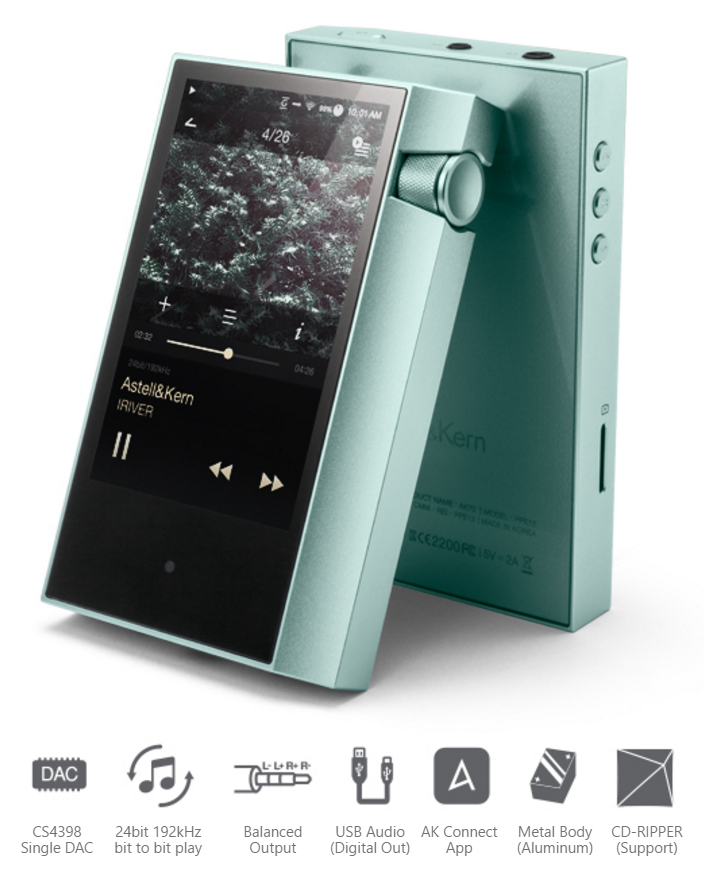 Astell&Kern are bringing a pocket tank to the battle zone. A unit that punches above its weight. Their portable and home audio products offer the a bit for bit detail – exactly as it was recorded, providing the original sound without distortion.
The cost competing with that of a high-end smartphone, the AK70 provides a great value and performance.
It is beautifully crafted and solidly built – it supports all major High-res audio formats. It can double-up as a USB headphone amp for your computer or serve as a Bluetooth audio streaming portal.
Details: https://us.astellnkern.com/blogs/news/product-information-ak70