The Luminova Master – James Thompson
Exclusive interview with one of the brightest glowing stars of the industry in build-up to his eagerly anticipated 'Watch Illuminati' seminar and 'The Lume Room' at SalonQP – James Thompson. Founder and dynamo that powers Black Badger Advanced Composites.
We met at Salon QP several years ago (was it 2013?) where you showed me a suitcase containing rings made of some very unusual materials and a few that were glowing – all arranged in a very neat row. Thinking back, I am no longer sure what I was impressed with more. Was it the quirky bearded man firing at me info about carbon fibre, space-age composites and coloured lume or the wonderful textures of the jewellery, or the sheer friendly ballsiness of this Canadian character form Sweden (?!) with stained fingers delicately handling rings with that, now quite familiar, mesmerising glow.
…several years have passed since, and I no longer really care what it was that captured my attention, but I am glad I happened to be there and he gave some of his precious time to introduce Black Badger Advanced Composites.
Since those days James claimed the crown of the undisputed alchemist of lume, grand-machiner of experimental composites and became a father – congratulations!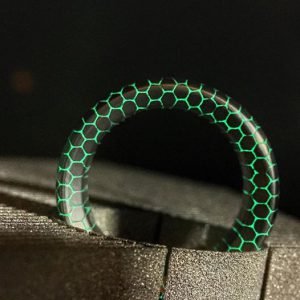 With the risk of appearing somewhat ignorant of your work… If I had to summarise the charting of your ascent to fame since we met in 4 pictograms would be as follow:
• Rings
• Lighthouse
• Moon
• Spaceship
---
Where can a Black Badger go after it helped build a spaceship? Are you looking to go further into the space or are you maybe looking to get back on solid ground or do more under water?
Ha ha ha, thats a good question! If anything I think that project (The MB&F collaboration) gave credibility to the value of unconventional materials. I mean you can buy one of my rings for say $300 and it has the same material as was used in the $50,000 watch. Its that way of thinking that I like. Everyone gets to experience it, not just those with the biggest wallets. I'd like to keep pushing the limits on these unconventional materials. It's more interesting that gold or diamonds for me. I mean in architecture we weep over the beauty of steel and brick, so why not apply the same aesthetic attitudes to watches?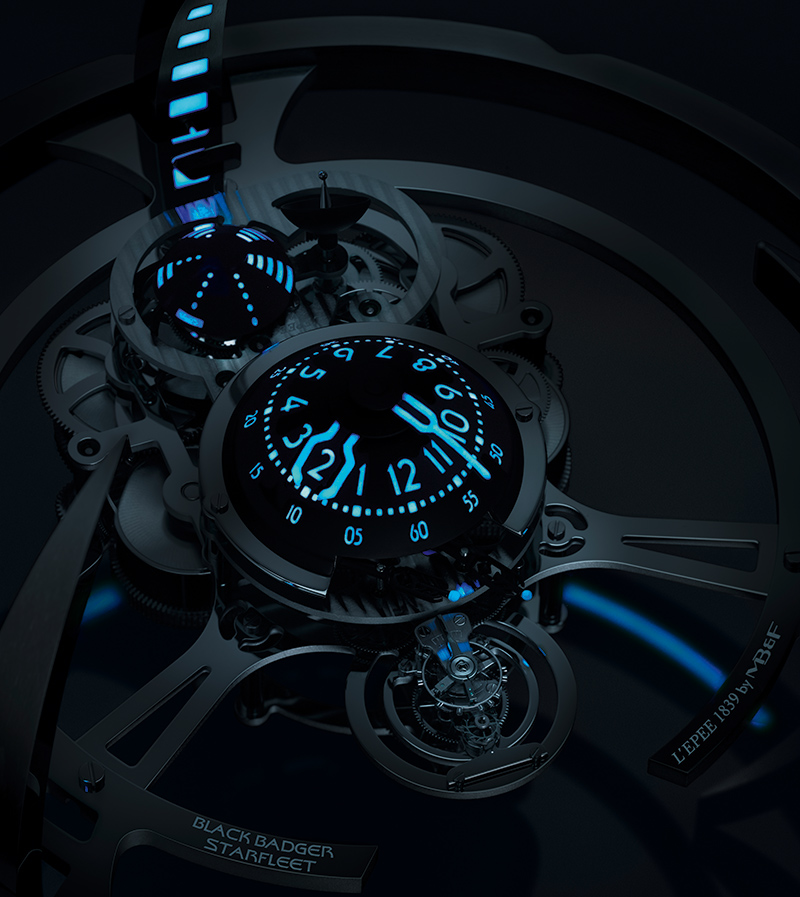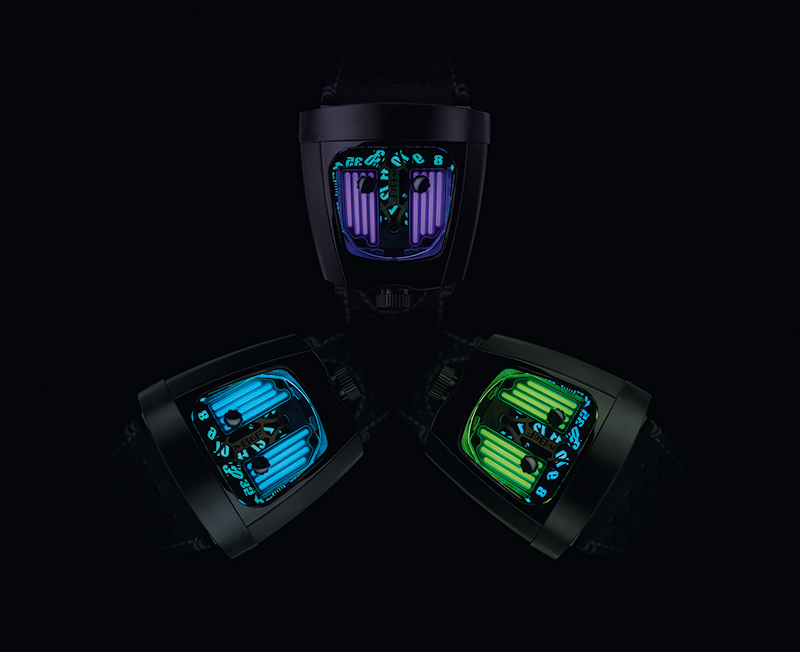 Over the years you were involved in several very interesting projects. How do you chose what project/who to work with?
100% of the collaborations have started off as friendships. It's a strange way to work but it's what I believe in. If we aren't friends, we aren't working together.
Have you said no to a project and later regretted your decision?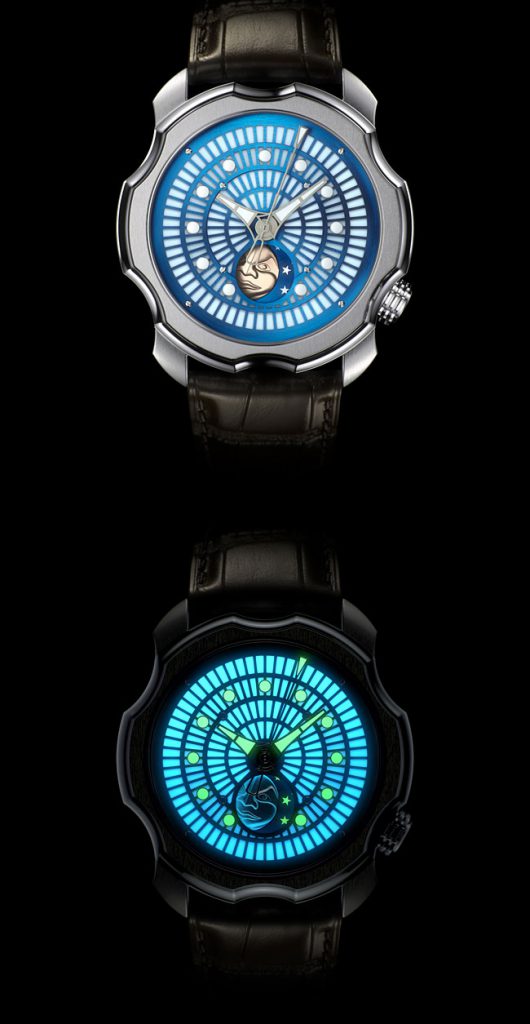 Not really an outright NO, but I have turned down some projects as they may have conflicted with a current one. For example, the MB&F collab was actually about two years from initial meeting to fruition, and during that time, I said politely no thanks to many megabrands as I wanted to preserve the integrity of the MB&F launch. Didn't want to water down my own wine. They didn't ask or expect me to, it was a choice I made in order to keep clarity and not overextend myself. That being said, I met Stepan Sarpaneva (another SalonQP veteran) during the developmental period of the MB&F… I asked Max if he had any problems with me working on another project at the same time. He didn't have a problem, I didn't see any problems, and it was a great result. Oddly enough Stepan and I brought the Northern Lights project from first boozed-up idea to finished piece in about 2 months. Amazingly fast.
What was the biggest risk you ever took and what did you learn from it?
Leaving behind everyone I had ever known and moving to Sweden by myself in 2002. Looking back it was pretty ballsy, I'm actually rather impressed with myself on that one!
If you discovered a new material what would you hope it'd be and what would you call it?
I've recently crafted a new element actually. It's an alloy of Swedium and Canadium, called Alfredium. It's a rather unstable and sometimes badly-smelling element that was discovered this past august in Gothenburg 😉 Ha ha, I'm of course referring to my newborn son!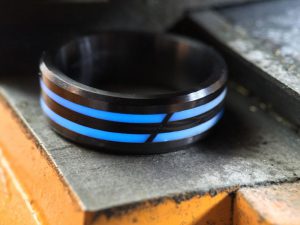 With activities ramping-up what are you hoping to come away with from this years SalonQP?
STFO… Ha-ha (you can ask James what he meant at SalonQP).
What is the one interview question that alluded you. Something that nobody asked, but you're keen to get it off your chest?
Hmmm…
…I guess we will have to wait to find out. 
---
Catch Mr Badger at his SalonQP Seminar: James Thompson: Watch Illuminati
Should you wish to start a conversation with Max (MB&F – also exhibiting at SalonQP) or James – you'd be wise to Adventures in Luminova
All image copyrights of their respective owners – reproduced in good faith.