Sunseeker and Red Bull to Set Hearts Racing
There is no better way to enjoy watching a demanding race than from a luxury yacht moored in the adrenaline-filled harbour of Monaco. The glamour of luxury yachts and Formula 1 are to become even more of an experience through the partnership announced at the London Boatshow this January.
Sunseeker International and Red Bull Advanced Technologies signed an MOU at the London Boat Show, with Sunseeker CEO, Phil Popham and Team Principal of the Aston Martin Red Bull Racing Formula One team, Christian Horner in attendance.
Britain's biggest boat builder, and Red Bull Advanced Technologies, a division of Red Bull Technology, the parent company of the Aston Martin Red Bull Racing Formula One team; will work together on a new range of yachts.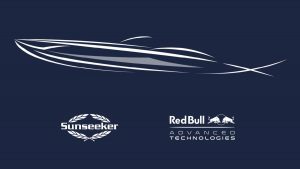 Red Bull Advanced Technologies was founded with the purpose of extending innovation and technical excellence achieved in Formula One to other leading industries. The company brings its technical expertise to the world of luxury boatbuilding with one of the industry's undisputed champions.
Sunseeker forged a unique path in yacht manufacturing over the past 60 years and is synonymous with style, design, ingenuity, and performance. Sunseeker has always pursued the more advanced, the more ambitious, the more creative – and consequently, the more successful.
Both companies have a similar ethos and a strong performance heritage. Their drive for advancement and excellence makes this a natural and exciting partnership.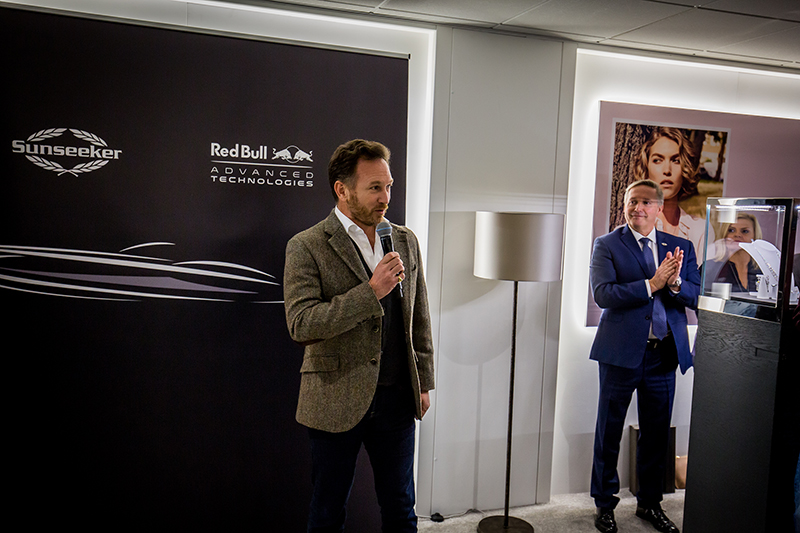 At this early stage, it would be hard to predict the exact outcome of the collaboration, but there is no doubt – it will set hearts racing.
Source:
https://www.redbulladvancedtechnologies.com/red-bull-advanced-technologies-set-sail-sunseeker/
https://www.sunseeker.com/en-GB/2018/01/12/sunseeker-signs-memorandum-understanding-mou-red-bull-advanced-technologies/
All materials reproduced in good faith – copyright of their respective owners