1951 Vincent Black Lightning sets a new record
A 1951 Vincent Black Lightning has sold for a record-breaking $929,000 at the Bonhams auction in Las Vegas.
This original unrestored model is just one of 19 left in existence. It is one of just 30 or so hand-built units made (in Stevenage, Hertfordshire, UK) by special order for Australian racer Tony MacAlpine.
It was powered by a 998cc air-cooled OHV V-twin engine that produces 70HP. Due to weight saving steps such as magnesium alloy components, solo seat, and aluminum mudguards, the motorcycle only weighed 172 Kg (380 pounds), and in 1953 broke the existing Australian speed record when Jack Ehret achieved an average speed of 228 km/h (141.5mph).
Currently in a running condition – recommissioned by Vincent master Patrick Godet, this unique Black Lightning was ridden and owned by Ehret for nearly 50 years, before being owned by three more owners.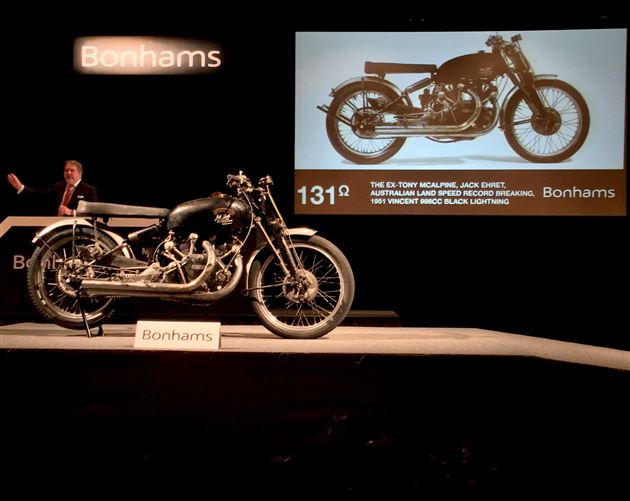 The racing heritage, boosted by the fact that it is already considered a rare sought-after collectible model in unrestored condition with original paint, quite possibly served the extra boost to push the price to a near $1m.
Whether or not a motorcycle is really worth such investment is something a lot of people remain undecided about, however, it serves as an indicator of the state of current collector-market and value of these rare historic pieces.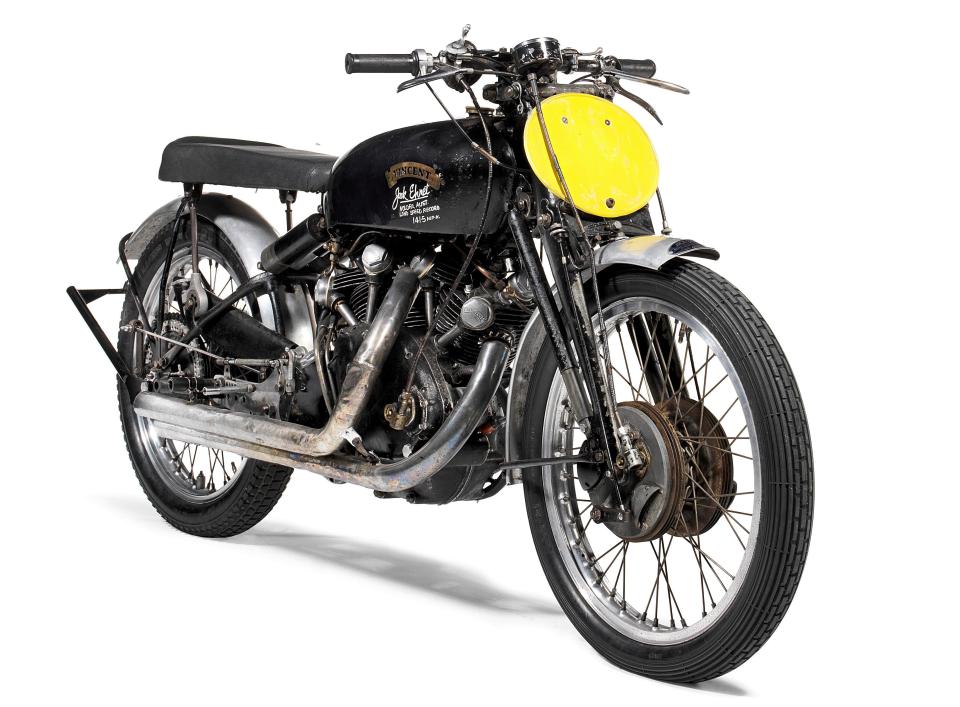 "The sale proves the value of an original-paint competition bike loaded with history." said motorcycle historian Paul D'Orleans to the Los Angeles Times.
The Black Lightning is now officially the most expensive bike publicly sold, thus has its legendary status enhanced even further.
Auction details : https://www.bonhams.com/auctions/24509/lot/131/
---
All materials reproduced in good faith – copyright of their respective owners